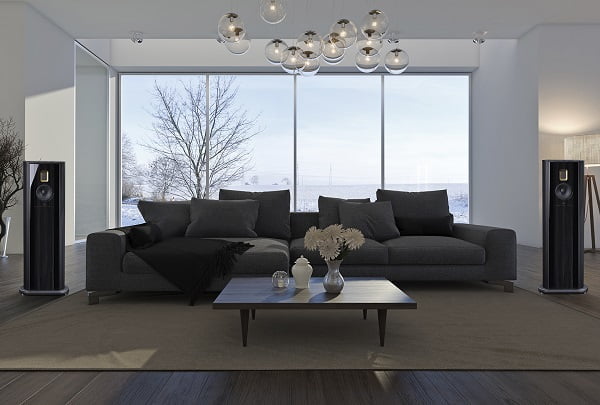 Everyone enjoys music. Whether you're a fan of classic jazz, old school R&B, heavy metal or like to keep up with today's hits, listening to your favorite songs should be always be an experience. Why, then, is home audio not as much of a consideration in most home entertainment systems?
A home theater – but for your music
It seems like home theater systems have become a norm in most homes because of the entertainment value you can get out of your television or big screen projector. But just like speaker placement and configuration are crucial for creating an immersive surround sound experience for maximum entertainment value, your music library deserves the same respect! Speaker type, placement and system configuration are crucial to ensuring you can wrap yourself in the sound.
Different media, different systems
Another important factor to consider when implementing any sort of home audio system into your space is the media type of your entertainment. Have you gone completely digital where all your media is streamed, or do you like to keep it old school with physical media like classic vinyl and your record player from high school? Each form of media require different systems to ensure you're listening to the music as it was intended, while also allowing you complete access to your favorite artists. For instance, do you need a high-tech touch panel display that gives you access to an unlimited library connected throughout your entire home? Or do you need a dedicated listening room?
Integrate that sound throughout your home
The key is to optimize all of your spaces for the best listening experience possible, which means carrying that sound system throughout your home, as well as potentially outside. Integrating a home audio system throughout your home is great for entertaining just as much as it is for everyday listening. With a whole-home audio system, there's no reason why a regular dinner can't be as fun as a holiday party.