Smart Developments
"Smart" Condo's offer the buyer features and conveniences not found in other Developments, which make these Condo's more desirable; thus easier to market. La Scala is experienced in choosing from and integrating the most valued features, the one's most buyers want. Working with the Development and Marketing Team, La Scala will tailor the feature package to suit the level and quantity of technology that should be specified.
Intelligent Living
Having the ability to control one's environment, whether while at home or away, is a very popular feature in today's condominium developments. Whether it's Climate, Lighting, Window coverings, Security, or Music and TV, an all-in-one solution is preferable, and La Scala is the company with the experience to make it happen.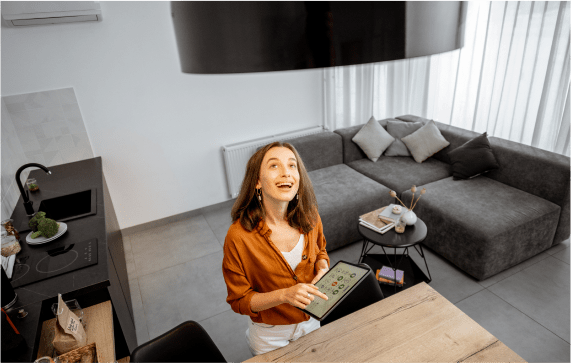 Integrated Solutions
One App, One system, and One Company to manage everything – that's the La Scala solution. We take the hassle out of adding Technology to your Development. We properly design and document, we provide stable networks, we provide quality products, and we manage our systems so you don't have to.
Value Added Amenities
"Smart" Condominium projects are designed to provide a range of innovative technological amenities that enhance the occupant's experience. They in turn put a higher perceived and real added value to individual condo's which will sell for more.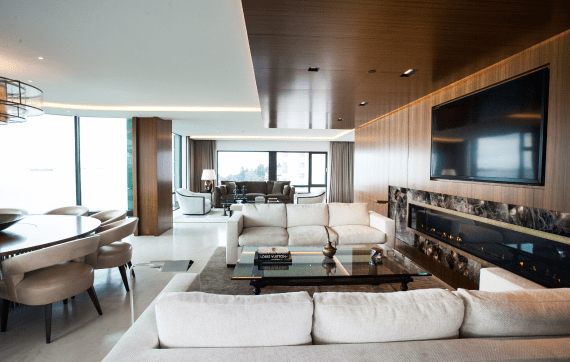 Smart Buyers buy "Smart" Condos
"Smart" Buyers can see the value in buying a "Smart" Condo. They know that not only will they receive the benefit of a Technologically Advanced Condo; but the value for resale will be higher as well, particularly if it's a La Scala "Smart" Condo.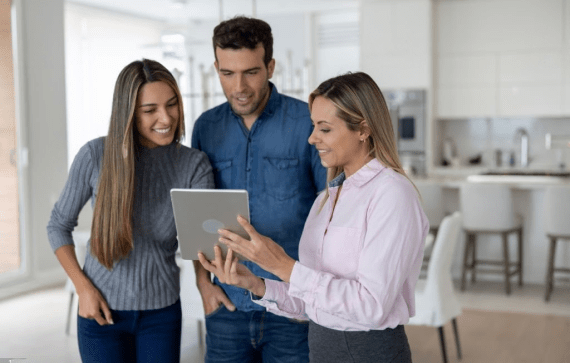 Eco-Friendly "Smart" Systems
Eco-Friendly means that when the sun comes beaming through the windows and the condo warms up just a little too much, the shades will automatically close to cut down on air-conditioning costs. It means that one can 'see' if any electronically controllable device in the home is on or off, via a 'Smart Device' remotely, and turn it off (or on) remotely. These features and more give the buyer a sense that they are being environmentally conscious, and that the Developer is thinking that way as well.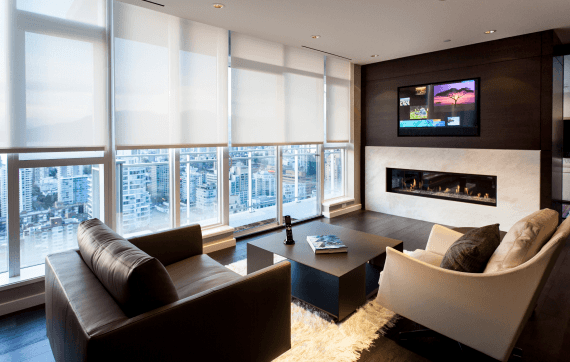 Integrated Security and Surveillance
Knowing that one's home is secure gives one peace of mind. The owner can now know that their security system is engaged; know if there's been a breach, through their single control App, whether in or out of town. They can watch the kids at play or asleep through hidden cameras. With 'Smart' door locks and cameras, one can have parcels delivered, confirm their arrival, and have them secured. La Scala can provide a myriad of choices to make a condominium homeowner feel secure and provide convenience to your daily life, which makes selling a buyer an easier task.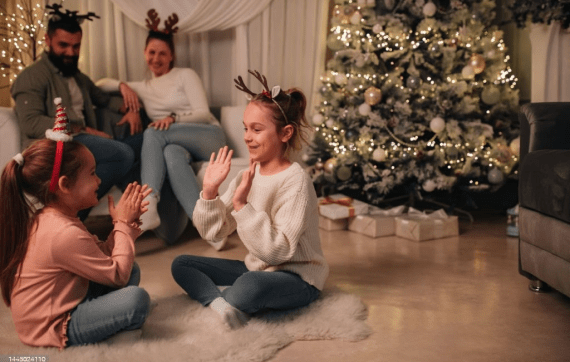 Lower Power Costs
All facets of a building's power use can be monitored and managed. Direct power manually or automatically where it's needed, limiting the need for larger amp-service requirements overall. Know where power is being drawn and when. Cut overall electrical equipment and installation costs at the Construction Stage, and electricity use for the user/buyer.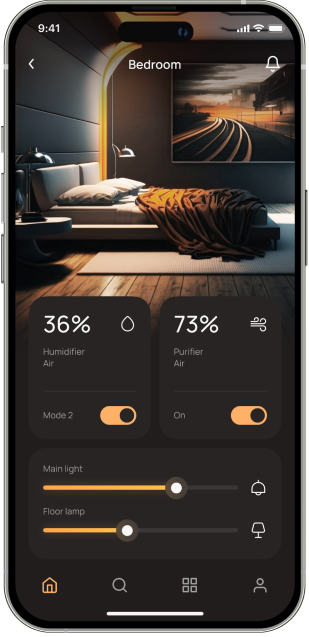 How It Works
La Scala's process
1


Visit the La Scala Experience Centre

Discuss the project, learn about the technologies available, and we will take ideas and create an initial proposal.

2


Development of The Plan

Refine the proposal towards a fixed plan, and move to the design and documentation stage.

3


Document and Prepare

Begin the production process, determining timelines, ordering products, and ready products for installation
Come to Our Experience Centre
Visit our Experience Centre to acquaint yourself with a myriad of options in many of our areas of expertise. Speak to one of our team about a package tailored for your specific project's requirements.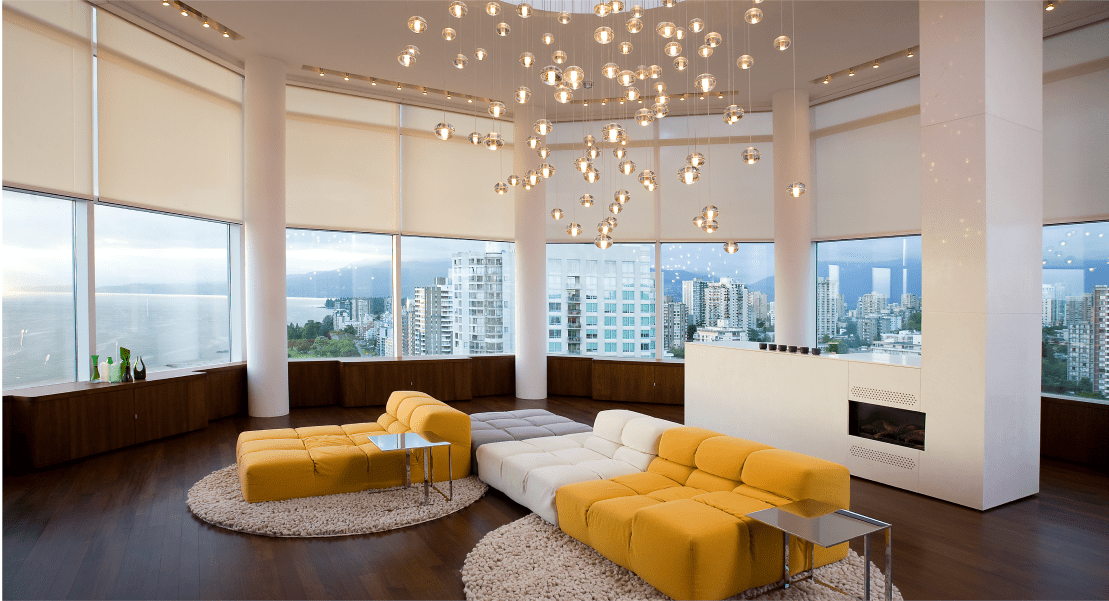 Our Complete Smart Home Projects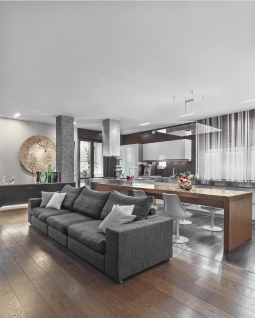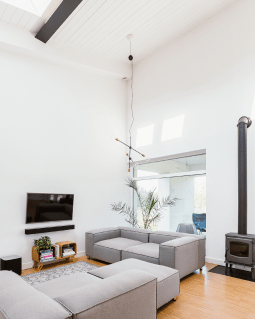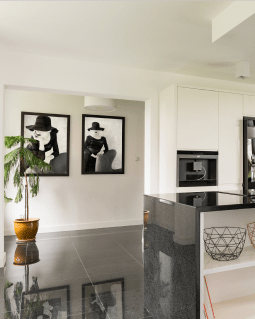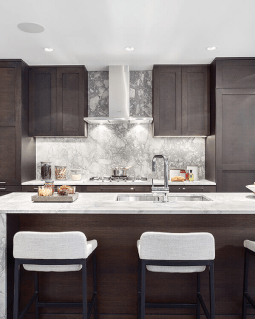 Contractor
" As a contractor, we need good communication, good quality, and good people working with us. La Scala has been all these things, hence the fact that every luxury home we build, we call La Scala."
Architect
" We design many higher-end homes around the City; and include La Scala from the beginning of the design process. Their documentation is thorough and professional. The results have been stellar. I wouldn't hesitate to refer La Scala to anyone ."
Interior Designer
" La Scala pays attention to the little things that make a big difference to the designs that I provide my customer. They understand that esthetics are important; not just features in what they do. I've counted on the La Scala guys to work with me towards the best results. They are the real deal! "