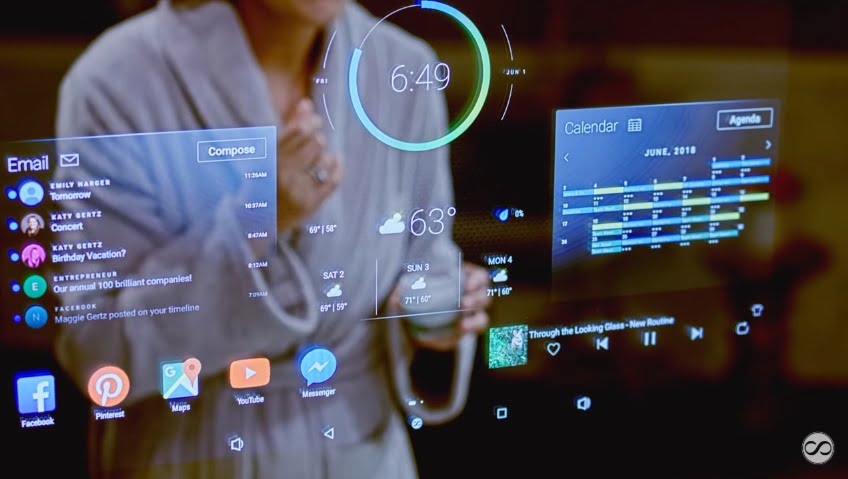 What comes to mind when you think about a smart home? You probably didn't imagine a sleek, high-tech smart bathroom.
The smart space you'll REALLY live in
It's easy to want the best and newest technology and design for all your living and entertaining spaces, but what about the rooms you actually live in? Most homeowners place such an emphasis on their living spaces – only considering those in which they entertain guests – that they forget about just how much time they spend living in their bathrooms.
So why haven't you made your bathroom just as smart as the rest of your home? It's probably the first place you go when you wake up and the last place you go before crawling into bed. You pamper yourself here, you prepare for the day here – not to mention the necessary nature of it in the first place. And if you're at all concerned about resale value down the road, all signs point to futuristic bathrooms making their way into everyday homes.
From high-tech toilets to functional fixtures
Technology exists for every purpose and place in your home – including your bathroom. Whether you want a television mounted by the bathtub so you can watch your favorite movies, piped-in audio so you can perform a concert in your shower, or a smart mirror to keep your life at your fingertips, consider turning your bathroom into the place you love to live in most.
Consider the added comfort of connecting the smart home control you already have in the rest of your home to your bathroom. Control your thermostat, dim the lights and still have access to your security system so that winding down from the day is just as relaxing as it is necessary. By incorporating the right features into your bathroom, you can create an oasis out of something that used to be seen as utility.
Consult a professional integrator
Regardless of how futuristic or minimalistic you'd like your bathroom to be, the pros are here to make sure it's just as smart as the rest of your home. Need more inspiration for bathroom tech and design before you start? Check out this handy guide to some of 2018's trends.