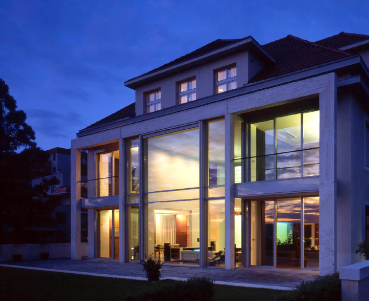 We all know there's no place like home for the holidays, but the reality is a lot of us have to travel. While leaving your home behind can be a stressful part of the season, we're here to help incorporate smart technology into your home to keep it and your belongings safe while you're away.
How "secure" is your security system?
The best defense against intruders and other dangers is a security system. Whether you've already installed a system or you're still looking for the right fit, we can help you figure out the best security system to help defend your home. There are endless options to amp up your security – from digital doorbells and locks, to round-the-clock monitoring. Whether you want all the bells and whistles or just the bare essentials, the right tech can help you make sure your belongings are safe!
Lighting is as crucial as an alarm
This doesn't mean leave all your lights on while you're gone, though! Using lighting and shade control to your advantage by setting "scenes" based off the time of day make it look like you're home, which is an excellent deterrent for unwanted visitors. By incorporating dynamic lighting and shade settings, it will look like you never left home. What's more, proper lighting and shade control can help you save on energy costs at home or away!
Stay safe! Make sure you're connected 24/7
All of this smart tech can't be used to the best of its ability if you're not able to monitor your home from your mobile device, so make sure you have the best apps to keep you connected to your home! By having the right connectivity, you'll be able to check if the thermostat is properly set, the doors are locked, your kitchen appliances are off, and chat with whoever just rang the doorbell. Staying connected to your home will give you peace of mind while you're away for the holidays.
Ask an integrator
Consult a professional integrator when considering new safety or smart home tech to make sure you're getting the best tech to suit your needs and that your features are compatible! Whether you already have the basics or you're just starting to look, our knowledgeable team of experts at La Scala can help you.