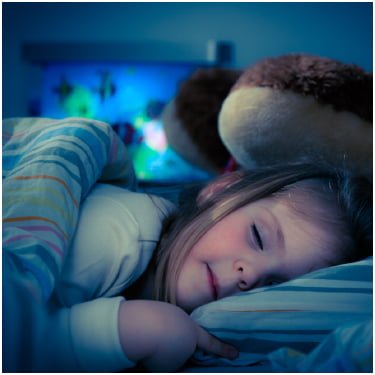 Smart technology and children are often synonymous with smartphones, tablets, and other ways to keep them entertained. What some people don't realize are the safety and everyday living benefits of having smart homes designed with kids in mind.
Protect your kids – even when you're not there
Your priority is protecting your kids, especially when any technology is concerned. It's no longer uncommon for kids to come home from school to an empty house, but now you have the capability to keep an eye on them and make sure they've gotten home safely even when you're at work or running errands.
Give yourself some peace of mind by equipping your home with door and window sensors that let you know when your child has arrived home safely, or a smart lock that gives you the ability to let them in when they've misplaced their key. If you'd like even more functionality, consider integrating cameras with two-way communication abilities to greet your family as they get home, or even keep intruders away. For added security and accessibility, consider keeping this control in the palm of your hand on your smartphone so that you can always let in the babysitter, make sure your oldest made it in for curfew, or discourage unwanted visitors from trying to enter your home.
Control the lighting, control your schedule
We all know blackout shades and lighting control help with everyday things like movie-watching and energy-saving, and it's no secret that lighting and shade control can help keep intruders away, but have you considered the impact light has on your daily routine? Imagine integrating lighting and shade control into your home that will help with signaling that it's time to get in bed or wind down with a book. You can even set custom settings for the smallest members of your family to help ease that fear of the dark or for a little extra help in the morning when they can't get up with an alarm.
Optimize your technology for the best experience
We can help you optimize your home and network capability for gaming, family gatherings, and personalized settings for everyone in your home. By setting up a VPN, firewalls, and parental controls, you can keep them safe, while also giving them the ability to stream their favorite music or watch a movie while their friends are over.
We're here to help, and we're kid-friendly!
We have the expertise to help you integrate the right kid-friendly smart technology into your home. Let us help you configure your home with the best technology for your family's needs.