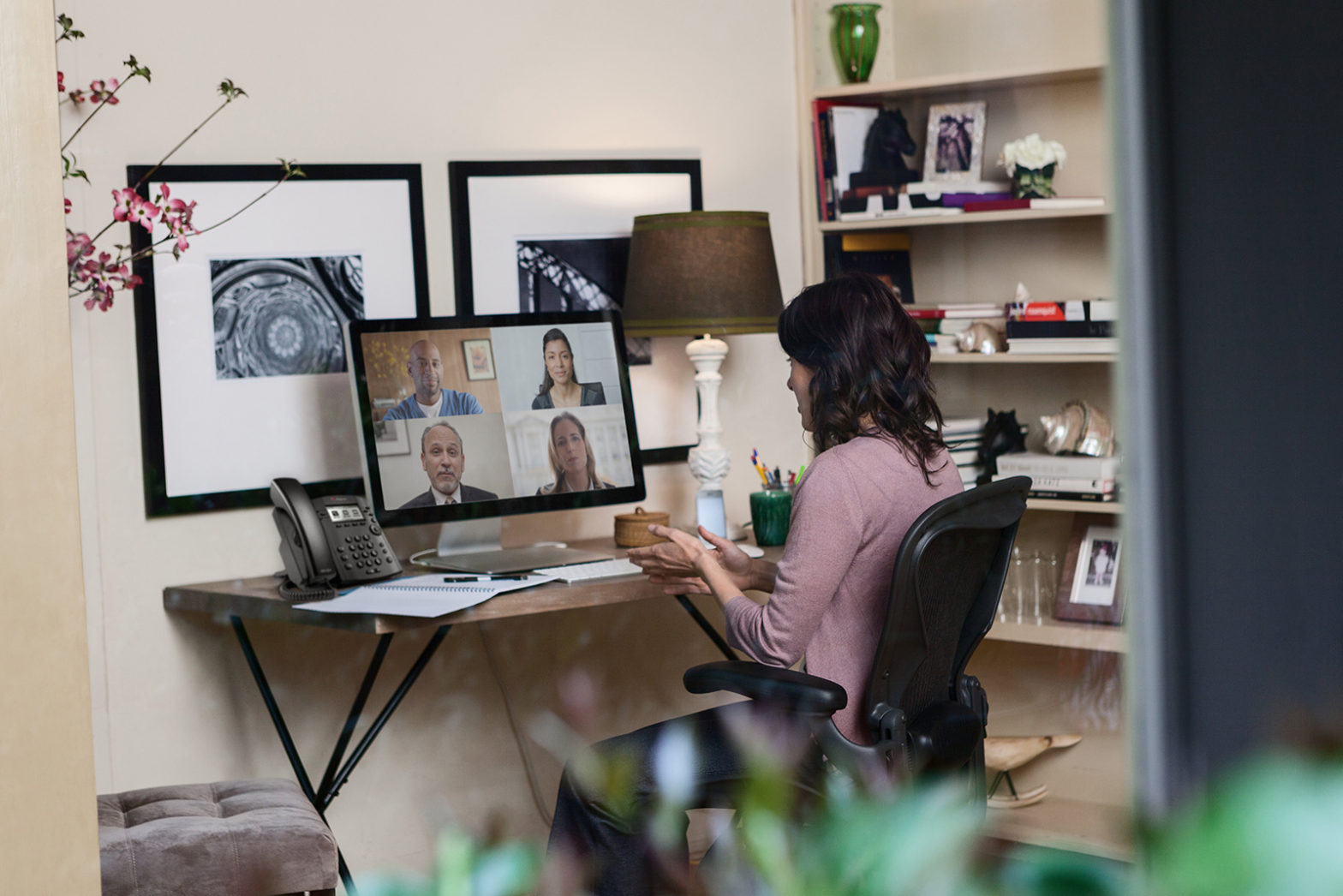 The environment and infrastructure requirements for today's remote workforce
According to a recent survey by Randstad, non-traditional workers (freelance, flex, remote employees) make up 30% of Canada's workforce with 85% of them projecting a rise over the next 5 years. Similarly, projections estimate that by 2020 mobile workers will account for nearly three quarters (72.3%) of the total U.S. workforce.  Mobile devices and simple, yet sophisticated, collaborative tools have enabled today's workforce to effectively work from anywhere – an airplane, a hotel room or a well-appointed home office. Remote work is a boon to productivity and can lead to higher efficiency and lower turnover. Not only does it attract younger workers (Millennials highly value flexibility and technology), it keeps older workers in the workforce longer. So, the benefits are many but establishing a remote environment that represents the employer's brand while providing a productive, collaborative space for the employee requires more than simply plugging in a laptop.
The Space
The first step is to define the space. The design will be driven by the type of work performed, the equipment required and the available spaces within the home. The room should be a space separate from daily living areas, free from distractions that could potentially interfere with work or interrupt calls or video conferencing. It will need to offer adequate storage and easy accessibility to the home network.
Color – Furnishings and walls should be ergonomically pleasing and conducive to extended use. Opt for neutral tones or soft, muted shades such as periwinkle blue, avoiding harsh, dark or vivid shades. Choose a matte finish over reflective glossy sheens. Wallpapers and fabric wallcoverings with subtle, non-reflective designs also work well.
Backdrop – Consider the background when video conferencing. Keep the space clear of clutter and personal affects. Portable pop-up screens (plain or imprinted with the company logo), elegant room dividers and organized bookcases provide a professional backdrop and element of privacy.
Acoustics – Create a quiet space. Carpeting, area rugs and upholstered furnishings help to manage reverberant noise. Acoustic treatments, including custom wall panels, also aid in noise absorption.
Lighting – The more natural the lighting, the better the overall experience. Take advantage of natural sunlight by positioning the desk to face the window, avoiding shadows while on camera. For harsh, direct sunlight, add motorized window shades, available in various light-filtering, non-reflective weaves. If the room's design is not conducive to proper desk placement and the light source is behind you, blackout shades can be added to properly control the light levels. Ceiling fans with lights create a strobing effect on camera and should be turned off. An integrated home automation system provides agile control of lighting, window shades, ceiling fans and HVAC, ideal for the working from home.
The Infrastructure
A secure, stable and robust network connection is essential for reliable network connectivity and a quality conferencing experience.  Hardwired broadband is recommended over wireless when possible. Also important to consider is the number of users in the home that are competing for bandwidth.
The Tools
Based on network capability and hardware compatibility, there are numerous platforms available for seamless collaboration. Implementing a few tools that enhance audio and video will afford an even better experience.
Audio – Conferencing requires 2-way audio and can be problematic without the right equipment as devices can produce distortion and echo. Rather than relying on the laptop's built-in speaker and microphone, opt for an external echo-cancelling speaker with mic for clear communication. In a reverberant environment, a headphone with built-in microphone will filter distracting background noise.
Video – A high-performing, properly positioned camera is critical for effective collaboration. Invest in a high-quality auxiliary unit rather than using the built-in camera that restricts control and image resolution. The camera should be placed where the user is focused, just above the monitor's content for a near-to-natural experience. This will simulate "looking" into the camera. Common mistakes include mounting the camera below the screen which produces an unnatural angle or mounting it on a monitor other than the one hosting the content, showing you looking away from the camera.
Trial Run
Evaluate the quality of the experience by conducting trial runs. Most platforms offer the ability to record your meeting, giving you the opportunity to view the meeting as if on the far side. Record sessions using various scenarios – both while the room is quiet and when things from across the house are "active" – pets, HVAC, dishwasher, etc.  Type on the keyboard to gauge the sound level of keyclicks, assess how the background looks and adjust camera position and lighting to simulate a face-to-face meeting.
The "agile workforce is coming!"
Getting started requires thoughtful design and know-how, but it's an investment that will be realized through effective collaboration and increased productivity for years to come. As experts in both the technologies and design aspects of this rich, residential/professional hybrid environment, LaScala can help you with the infrastructure and hardware requirements and work with your interior design professional to create the ideal remote workplace.
Resources:
9 Ways Tech companies Can Accommodate Millennial Workers, Randstad Interim Inc. [CA]
Workforce 2025: The Future of the World of Work, Randstad Interim Inc. [CA]
IDC Forecasts U.S. Mobile Worker Population to Surpass 105 Million by 2020, Business Wire
Considerations When Setting Up a Room for Video conferencing with ViewStation (Polycom)
Today's mobile workforce: any time, any place, The Telegraph
American Workplace Changing at a Dizzying Pace, Gallup News
How to Design the Ideal Home Office, Entrepreneur
10 Best Jobs for Americans Over 65, The Fiscal Times