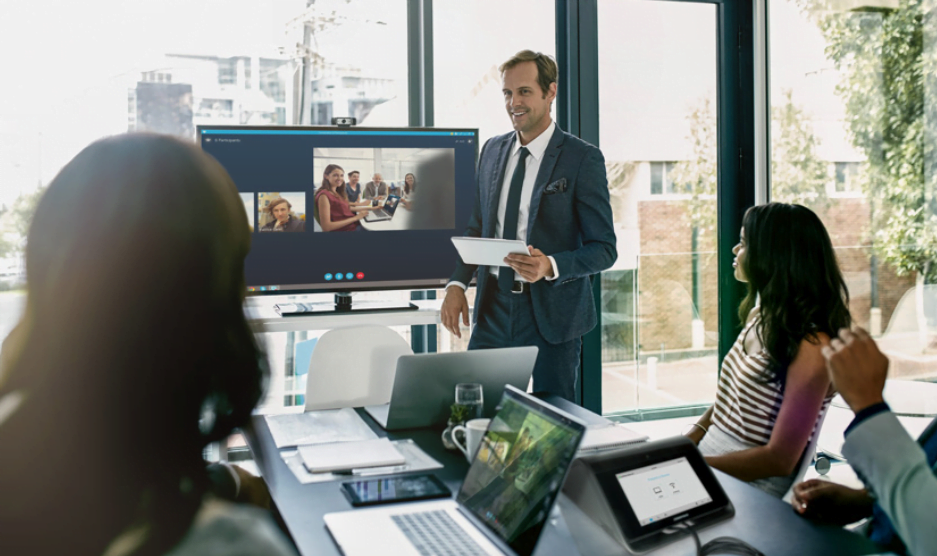 As 2017 draws to a close, so does the availability of funds allocated for 2017 spending. The New Year brings opportunities to upgrade existing infrastructure, increase productivity through updated collaborative technologies and promote your brand through dynamic lobby displays and improvements to client-facing spaces.
By purchasing equipment now that will be implemented into your 2018 projects you'll be able to take advantage of the additional funding while stretching the capabilities of next year's budget. We can help you and your team strategize, aligning your technology systems with your vision and overall budget. Here are some items for consideration:
Digital Upgrade
Does your system provide connectivity for today's digital devices? Users have an expectation of utilizing a meeting space with plug-and-play technologies. Transitioning from outdated analog to digital capabilities is paramount to ensure this functionality. Does your system, for example, have connectivity for wireless, HDMI and mini display port?
Meeting Spaces
Meeting spaces that are easier to use and more collaborative increase user adoption which, in turn, results in faster decision-making and greater productivity. In the trending open-office environment, huddle spaces offer a focused, collaborative meeting space for small group presentations and ad hoc meetings. Interactive collaborative displays, robust cameras that are soft codec-enabled (Skype for Business, Bluejeans, etc.), and wireless presentation connectivity promote efficient, productive meetings in these spaces.
Traditional conference rooms with audio and video-conferencing capabilities would benefit from these enhancements as well as an automated control system.  Lighting scenes and motorized shades can also be integrated into the room's control for an improved user experience. If your room features an older projection system, an upgrade to a laser projector would offer a more engaging presentation along with a significantly lower total cost of ownership (TCO).
Client-facing Areas
Your lobby/reception area is your first opportunity to engage your customers or prospective employees and convey your brand. Dynamic digital signage can enforce your branding, promote your products and services and inform dwellers of important information and events. Innovative meeting spaces in these client areas make a lasting impression.
Hands-on Experience Centers are a great way to engage clients through various interactive displays and immersive technologies.  Architectural features in these environments are accentuated by inspired mosaic displays and exceptionally designed lighting for the ultimate customer experience.
Sound Management & Speech Privacy
Proven to increase worker productivity in today's open office environments, sound masking eliminates noise distractions. It also adds privacy of enclosed meeting and office spaces from common areas, rendering speech unintelligible.
Acoustics are another noise control solution providing barriers and sound absorption that lessen overall noise levels and reduce reverberation from hard surfaces. This increases intelligibility in desired areas and provides a more comfortable working environment. There are numerous ways to address acoustic control. LaScala can provide consultation and recommend the appropriate solution for your space.
If you've done a great job at controlling your budget throughout the year and find yourself with a surplus, consider an investment in technology that will help grow your business, increase efficiency and foster an innovative and collaborative environment for your employees. Give us a call to strategize ways to put your remaining budget to work for you in 2018 and for years to come.