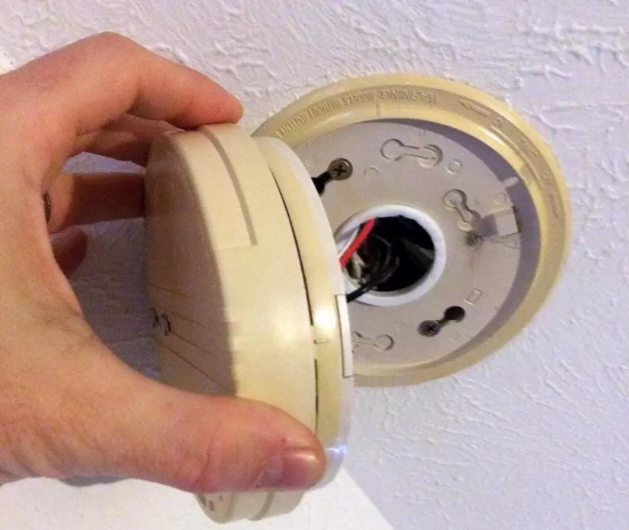 What you may not know about smoke alarms
You made a wise decision years ago to install smoke detectors throughout your home or business, keeping your family and property safe in the event of a fire. As the seasons changed, you've changed the batteries as recommended, but did you know that those trusted detectors actually have a limited shelf life?
It's not just the batteries that need to be replaced
Smoke detectors have an expiration date and many currently in use have exceeded their full functionality as dust has accumulated over time, desensitizing the sensors.  The National Fire Protection Association (NFPA) recommends replacing smoke alarms every 10 years.  The date of manufacture can be found on the back or side of the smoke alarm. Wired or wireless, all alarms should be replaced 10 years from that date and not the date of purchase or installation. Making sure they are in good working order is critical because, according to Lorraine Carli, vice president of Outreach and Advocacy for NFPA, "Working smoke alarms reduce the risk of dying in a home fire in half."
Interconnected smoke alarms offer an added measure of safety. Instead of just one sounding when smoke is detected, all units will be activated, signaling every section of the home. When replacing an alarm within a connected system, experts recommend replacing all units within the system, even if some are still working. In addition, any alarm that continues to chirp after its batteries are swapped needs to be replaced, regardless of age.
Resolve to put safety first in the New Year!
If you've got any questions about home life-safety and security or are interested in updating your current system or integrating a new system into your home automation system, please give us a call. We wish you and your family a happy, healthy and safe 2018!