Steinway Lyngdorf delivers high performance digital sound systems that combine design artistry and the finest craftsmanship with perfected technology. From compact music systems to commercial-sized cinema systems, Steinway Lyngdorf offers a complete range of systems all of which incorporate RoomPerfect™, the world's first truly three-dimensional room correction technology, and the focus of one of the most comprehensive patents ever filed in the history of acoustics.
RoomPerfect™ uses a true three-dimensional measuring technique and unique target response calculation to analyze and optimize sound performance, tailoring it to the specific room. The technology ensures that each Steinway Lyngdorf system produces rich and pure sound throughout the room, virtually irrespective of furniture, room size, loudspeaker location and listening position.
Founded by Peter Lyngdorf and based in Denmark, Steinway Lyngdorf is the result of a visionary ambition and uncompromising commitment – a shared dream which brings together Steinway & Sons, makers of the world's finest pianos for over 150 years, and Peter Lyngdorf, one of the most forward-thinking audio innovators of our time.
Two great names. Making beautiful music. Together.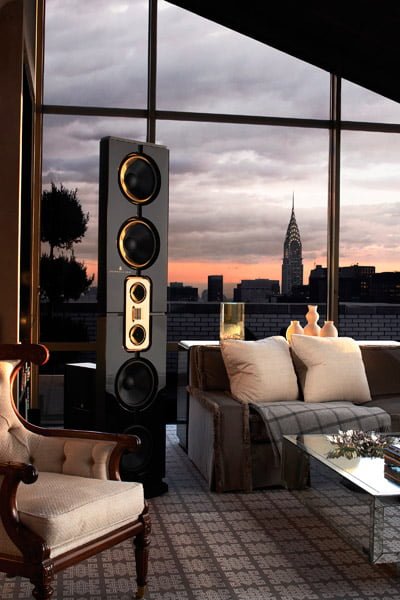 Click here to view video: Audio innovation by Steinway Lyngdorf