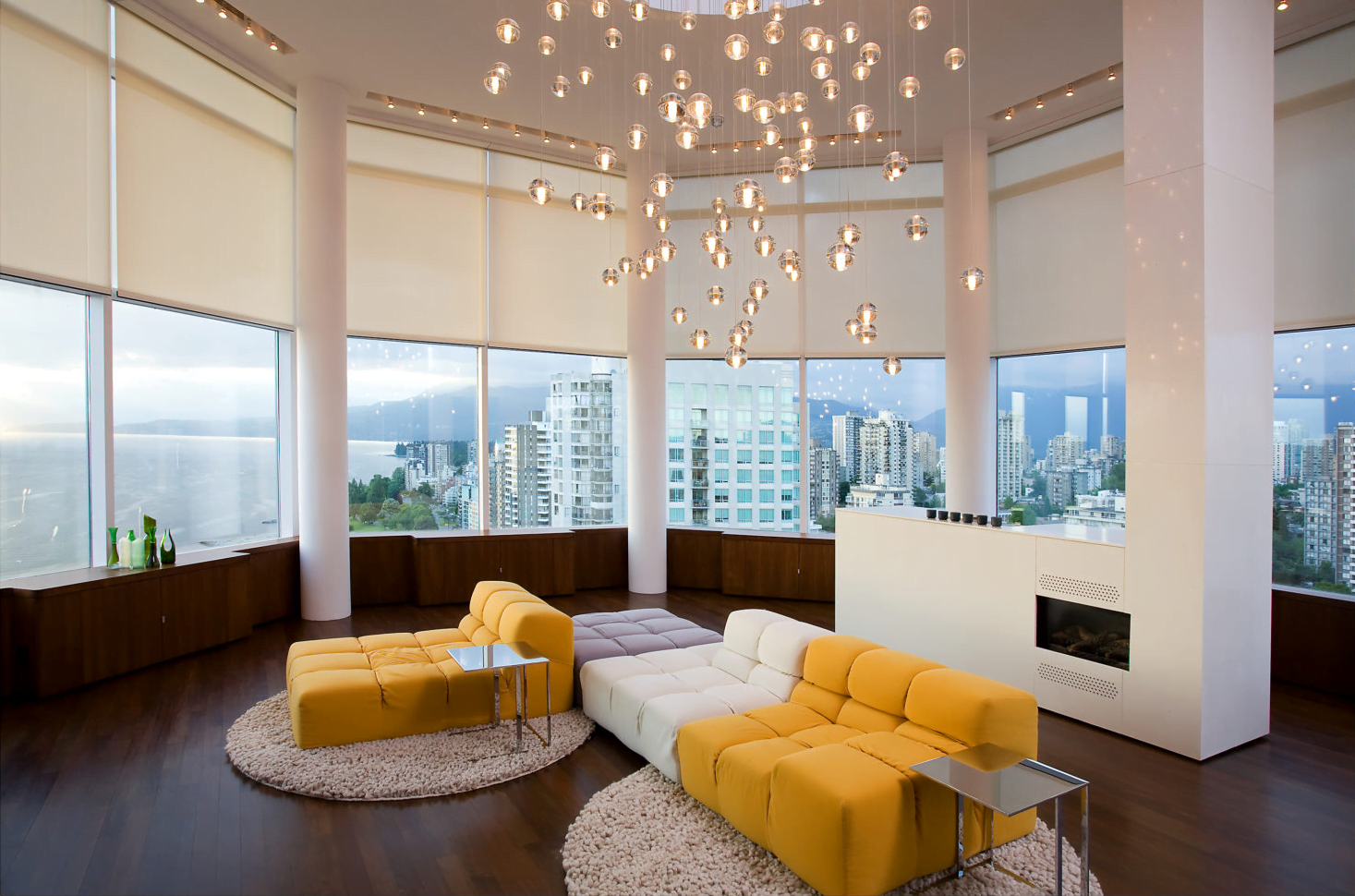 Are you tired of your daily monotonous routine of opening and closing the blinds of your windows?
Don't worry! Automated smart window blinds could be a permanent solution for you.
These smart blinds run on synchronized mobile apps, voice commands, and timer-based functionality, while regular motorized window blinds allow for only a button to operate.
Automated blinds provide instant solutions to the below-listed day-to-day challenges.
Instant privacy control
Glare reduction
Eliminate the need to manually adjust shades
Operate from anywhere in the world
Can create an energy-efficient environment
Go hands-free and operate from anywhere in the world
Via Smart Bridge, you can control your window blinds using Amazon Alexa or Google Echo, ensuring hands-free control. You can also control your smart window blinds while you are away from your home too, using any Smart Device.
In addition, some of the most popular patterns and styles of smart window blinds are:
Roller, Blackout, or Skylight Blinds
Single Color or Mixed Color Blinds
Horizontal or Vertical Blinds
Printed or Plain Blinds
Keeping these things in mind, we have gathered the top features of smart window blinds to enhance your privacy and comfort, so let's dive in!
1. Ultraviolet Protection
Smart blinds feature ultraviolet protection while providing visual translucency during the daytime. It not only keeps your privacy intact but also blends well with the theme of your house interior.
2. Energy Saving
Motorized shades save on energy bills by blocking heat-emitting light during warm climate conditions and holding in interior heat during cold weather. With shades, one doesn't require the use of air conditioning or heating as often.
3. Multitasking and Long-Lasting
The modern smart shade remote is multi-functional and can operate multiple blinds individually or simultaneously. You can control smart window blinds using a dedicated smartphone app and create several 'scenes' for the wireless blinds to control them in different ways. One can have them all up or down, or have some up and some down, or halfway up, etc.
4. Industry-Leading Battery Performance
If you're adding shades to a location that has no access to power, our Shades feature industry-leading battery performance to ensure a hassle-free experience. These shades work well with regular or rechargeable lithium-ion batteries that will last for months or even years on a single charge.
5. Works with Voice Command
Some of the most surprising features are voice commands with Alexa & Google, remote access, pre-set timer, etc.
Premium motorized blinds support the wireless smart bridge; it which will work perfectly with every major smart home system and all of the voice assistance products like Alexa, Google, and more. The best part is that it can be controlled from anywhere in the world. Now there is no need to worry about closing the window blinds while leaving your home or office or wondering whether you did or didn't.
6. Customized for Your Home
Motorized window treatments today come in a variety of shapes, colors, sizes, and styles. In addition, each blind is custom-made to perfectly fit your windows.
7. Schedule Opening and Closing Times of the Window Blinds
You can schedule to raise and lower your window blinds automatically, during the day to give your heating or air conditioning neutral support for maximum energy saving. Open your eyes from sleep to the morning sun or have the shades close when darkness comes. It's all up to you.
The Final Takeaway
Visit our experience center to familiarize yourself with the automation and unique features of the window blinds we offer with our smart home solution. Specialized window blinds save time and energy consumption, maximize the interior beauty and living experience, and even ensure more safety for kids and pets. Easy-to-adjust, ease of access to window areas that are difficult to get to, and Ultra-Violet protection, are all distinctive features making Motorized Blinds more popular than ever.
Contact La Scala for more information
If you have questions, schedule a meeting with one of our team.
La Scala is CEDIA certified as the Best Integrated Home Solution Provider.
In addition, we are one of the authorized installation partners and we provide turn-key solutions from installation to maintenance and support.
Book your free consultation today! Call 604-606-1888