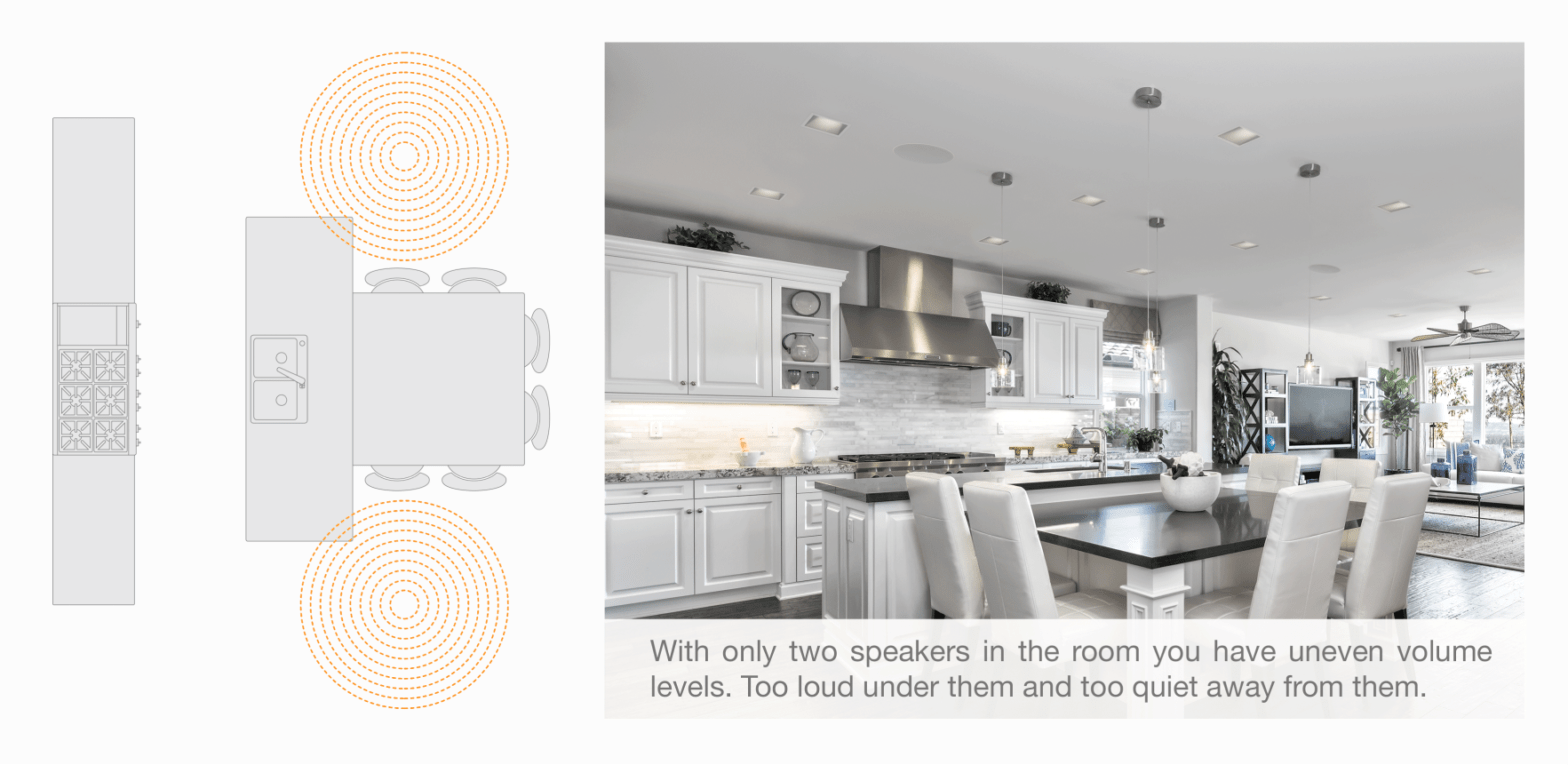 A well-planned multi-room audio system offers the listener the ability to move from room to room and listen to their favorite music everywhere. It also offers multiple users the ability to play their music in one area and other users to be able to play other music in other areas.
Depending on one's discriminating tastes, one can choose to increase the quality of the sound system as the budget allows. That said, La Scala only installs what it believes is 'good' to 'great' sounding systems; while having compared various systems so that we can offer the best value to our clients as well. Choosing a company to work with is easy since La Scala has been in business for over thirty years.
The most common systems La Scala provides include in-ceiling speakers that are flushed into the ceiling and can be painted any color desired. Almost invisible, they blend in yet offer the music you desire where you desire it. If you want your speakers to be totally invisible La Scala offers the best in speakers that are exactly that. You can't see them, but they provide amazing sound.
Using a touchpad built into the wall, sitting on a table, or by using your Smartphone, you can easily control your Multi-Room Audio System. Move through playlists, artists, genres, or individual songs is done with ease.
Play your own music or stream from any service online. Your music can be accessed from a server in your equipment rack or directly from your phone, and guests can also play their music on your system using their Smart device as well.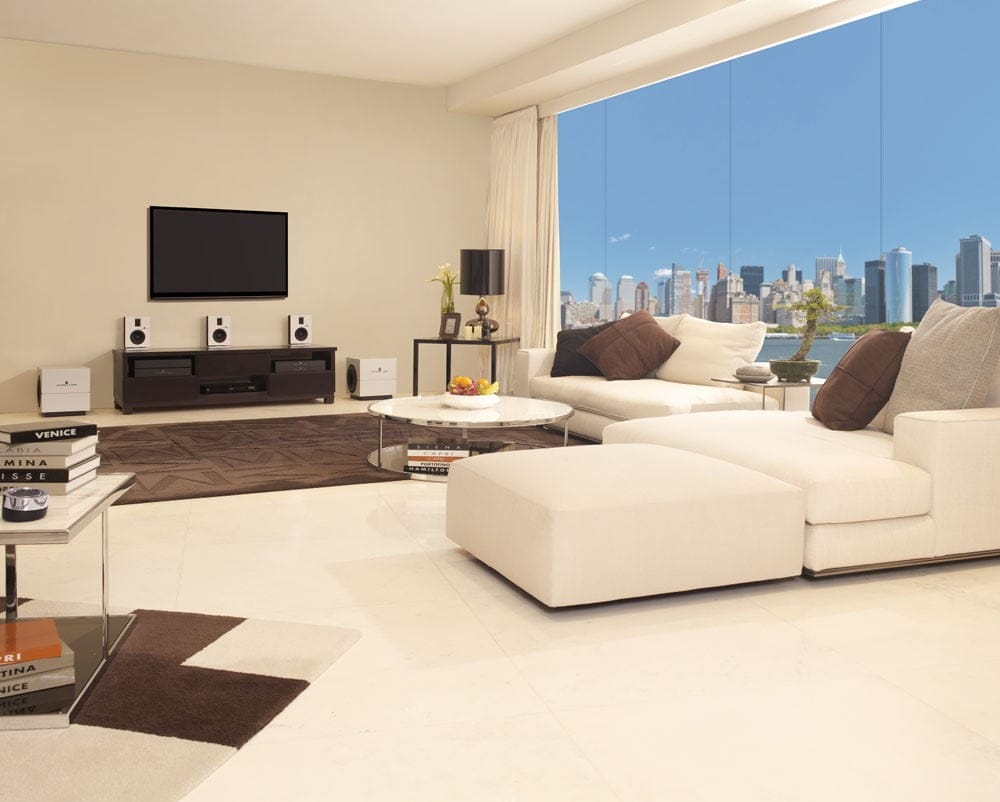 La Scala's team is extremely experienced in planning, installing, and programming Multi-Room Audio Systems. The user interface screen is so easy to use that little instruction is required. Even the novice can flip through and play their favorite music with ease. La Scala knows where to install speakers and what kind of amplification is required to provide the best performance for your needs. All are integrated into your Home Automation System so that you can access anything from Motorized Shades to Lighting Control to Video and of course your Multi-Room Audio System too.
What if a delivery arrives or a guest appears at your door or your phone rings? No problem. La Scala can integrate the system to overlay the music or have it mute altogether so you'll never miss a call.
Having a party? Choose the music and set independent volume levels in each of your multi-room audio zones. Then you can increase a master level which will incrementally control each zone's volume as you wish. There are many possibilities, and many can be discussed with La Scala's experienced representatives. We've installed countless Multi-Room Audio Systems and every single client was glad they chose to do so. The investment actually increases the value of one's home too.
Come to La Scala's experience center to review this and many other options for your home.