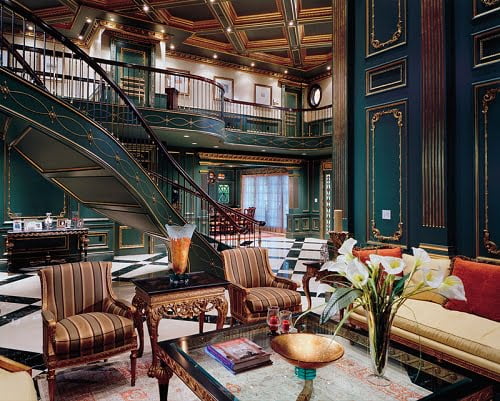 Why go out to the sports bar, when you could build one in your own home?

What comes to mind when you think of college football in Canada? Does the image of a crowded sports bar, or your friends and family struggling to view the same television screen come to mind? What about the ultimate in-home sports bar? Now, finding the best seat for the University of British Columbia game means never leaving the comfort of your own home.
When it comes to designing the ultimate in-home experience for game day viewing, a personal sports bar, with comfy furniture and lots of space to entertain, is highly sought-after. But what really matters is creating an immersive experience, complete with a large projection screen and high-definition projector or a huge flat screen television, and a complete surround sound system to bring the sights and sounds of the stadium into your home.
With your own in-home football zone, you never have to worry if the bar will be playing the right game, or if you'll be entering into enemy territory. Your space can be designed around your team's colors and memorabilia. Just think: acoustic paneling, comfy theater seating and wall art tailored for the ultimate UBC fan. Integrating your memorabilia and colors with the best audio and video can transform game day into an ultra-engaging sports experience.
Are fantasy sports more than just a hobby for you? Consider opting for multiple screens and watch multiple games at once, so you never have to miss a play. The ability to view multiple games and toggle between audio at the touch of a button gives any fantasy player an advantage on tracking stats.
And the options aren't just limited to your home. Consider taking your dedication on the road with you, and deck out a mobile home like these Auburn football fans did, so that you always have the home-team advantage. Regardless of where you wish to create your personal "home team advantage," give us a call and we'll get your project kicked-off!