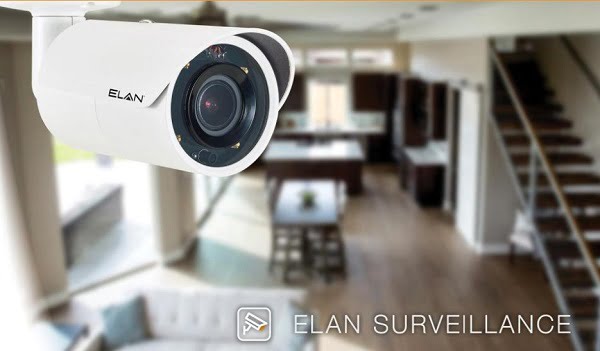 It seems we can't turn on the television without witnessing an active shooter event, another major corporate hack or devasting natural disaster. We scan the audience at crowded concert halls and nervously put our children on the school bus. What measures can we take to make our families and community safe?
Personal awareness is your first line of defense. Pay attention to your surroundings, conscious of your vulnerabilities and take steps to ensure the personal safety of your family, employees, clients and community. A great, proactive first step is to install a surveillance camera system. Visible cameras are not only an excellent deterrent for would-be criminals but can also provide critical evidence should a crime be committed. A monitored system is invaluable, especially when tied in to a comprehensive life-safety and security system that includes smoke and carbon monoxide detectors, glass-break and motion detectors and panic button call capabilities to first responders.
Criminal's Worst Enemy
Automated Lighting and motorized shades are an invaluable and effective deterrent. Both interior and exterior landscape lighting can be programmed to imitate home occupancy, whether you're shopping at Pacific Centre or traveling abroad. Tied in to your camera system, lights can be triggered when motion is sensed with alerts and even video sent to your smart phone. And, regardless of whether it's your home, house of worship or grocery store, light is crimes' worst enemy.
Network Health
Physical safety is not our only concern. We're seeing more and more data breeches among major retailers and, with the holidays fast approaching and many of us shopping online, we need to be diligent to protect ourselves from cyber crimes as well. Again, be smart, be cautious and take steps to ensure the security of your networks, both at home and in your business. If your infrastructure is outdated, don't put off that upgrade until the new year.
Be Proactive and Prepared
Finally, have a plan. What will you do in the event of a robbery or natural disaster? Does everyone know how to alert authorities, access fire extinguishers, engage smart door locks, etc.? Take the time to check your community's resources and formulate a plan. If you are interested in having a complimentary assessment of your security or infrastructure systems, please contact us and we'll get it scheduled.
Please share links to any resources you've found to be valuable from your school, our local law enforcement and fire departments, etc. Together, we can make our community a safer place.
Additional Reading from our blog: Tips to keep Your Home Safe for the Holidays