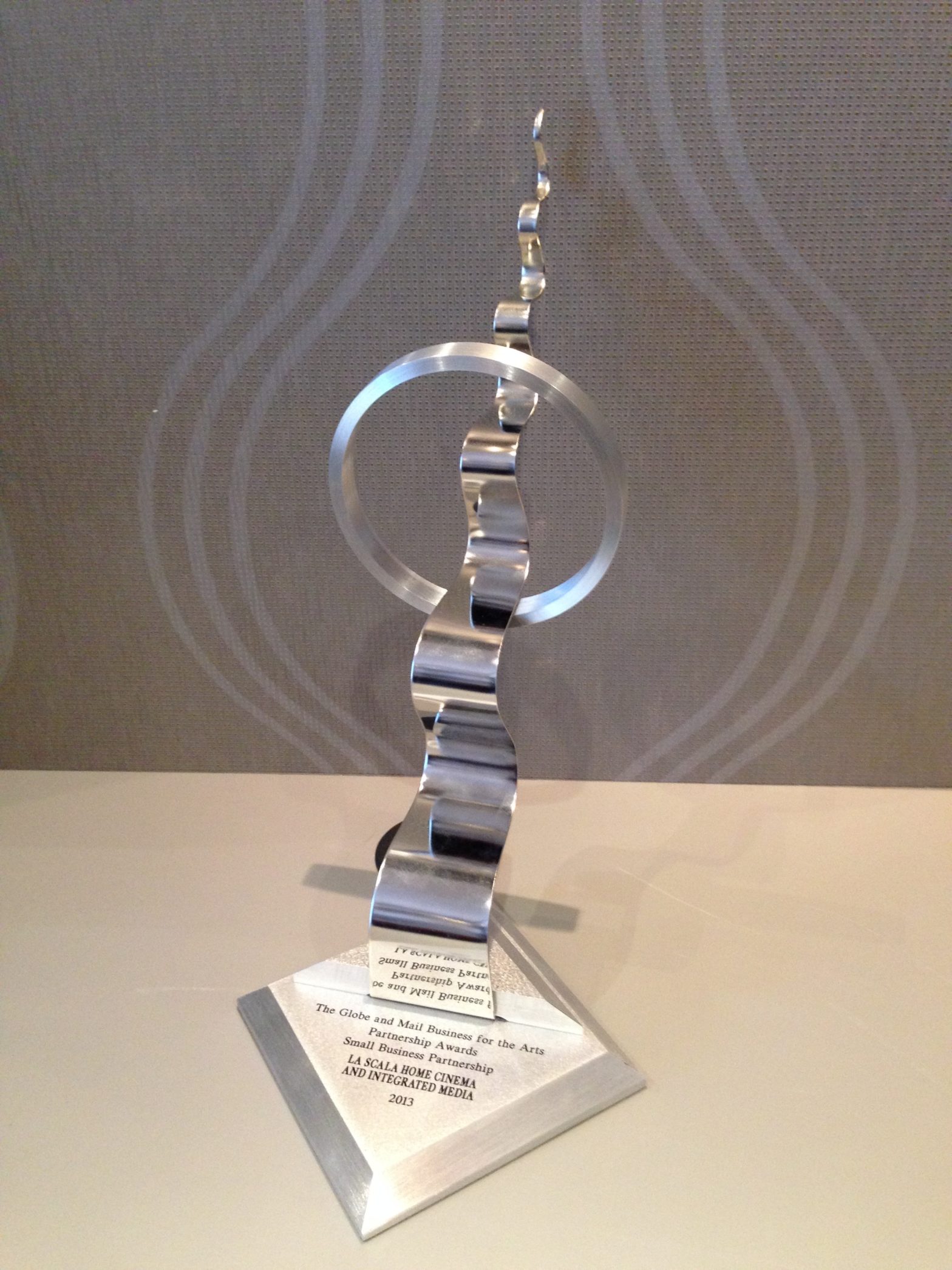 La Scala – Vancouver Opera – Small Business Partnership Video
Small Business Partnership Award – La Scala Home Cinema and Integrated Media – November 15, 2013
Since 1960, Vancouver Opera has been providing British Columbians with stimulating and enriching programming that redefines opera and its accessibility. In 2011, it undertook a multi-phase renovation of its new home The O'Brian Centre for Vancouver Opera.
As the culmination of a long held-dream to amalgamate five separate spaces into one location, the project included the installation of multimedia equipment (cameras, screens, and digital and telecasting technologies) to further engage the community.
As a local company with many stakeholders in the arts sector, La Scala Home Cinema and Integrated Media provided $30,000 in leading edge multimedia and communications and equipment at an at-cost rate. With this new equipment in place, La Scala has played a significant role in the opera's ability to further reach its community engagement programming.
Thanks to their investment and continuing support, their spirit of philanthropy has also attracted and inspired other partners.