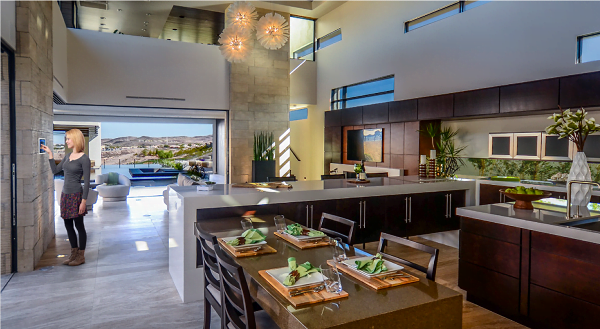 Summer is in full-swing and the holidays inevitably are approaching. Before you know it you'll likely be hosting an out-of-town guest or two. You might be ready for visitors – but is your home? Whether it's a party that requires a reliable system to impress and keep your guests entertained or some in-laws visiting that could benefit from more intuitive controls, there's a lot to consider! If you haven't thought about your home's technology in a while, now might be a good time.  Upgrades to your home automation can ensure your systems are working seamlessly in time for your guests.
Home Automation Simplifies Control
You might have mastered your control panel, but will your guests be able to figure out how to turn the lights on and off and adjust the thermostat before they go to bed? Is your lighting control is a bank of switches at the front door or are your shades on a separate remote? Talk to us about integrating your systems and simplifying control. It's crucial to make sure your controls are easy enough for your guests to understand.
Service Plan add Peace-of-Mind
Maybe you already have all the right home automation tech in place. However, when was the last time you checked your service plan? Having a proactive service plan for your home automation system from a knowledgeable integrator like La Scala helps ensure you'll always be up and running.  We'll be alerted before any potential problems arise. While you're at it, don't forget to check your network and make sure it's robust enough to handle streaming on all your guests' devices.
Regardless of whether you're entertaining a few or dozens, for a night or a week, make sure you have the right smart home technology and the best service plan in place. Both you and your guests will be comfortable and thoroughly entertained.