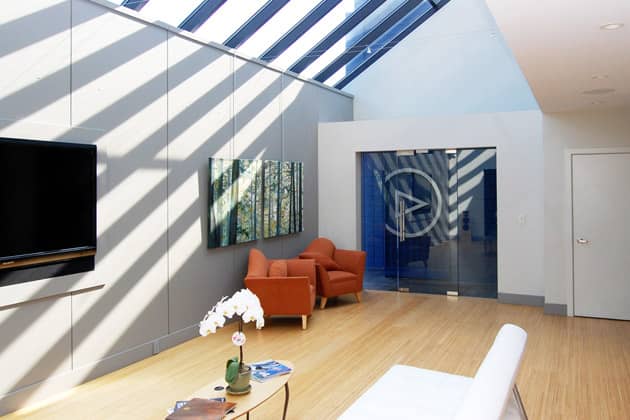 With more millennials buying their own homes, smart home technology is on the up-and-up.
Houzz's recent survey found that first-time home buyers – millennials in particular – are prioritizing smart home technology in new home construction and renovations.
New residential developments are emerging across the country, equipped with the latest and greatest features in smart technology. Texas, for example, is about to be home to a new development incorporating room for the smart technology decades from now, and how could impact its construction. High-speed fiber networks, outdoor technology with interactive capability and neighborhood safety and features have become a mainstay in residential construction, right at the top of their wish list.
Houzz's survey also uncovered an interesting trend in integrating smart technology into their home renovations, for those who don't want new construction. If you're one of the 33 percent of recent home buyers who are considering investing in some form of smart technology in their homes, make sure you're hiring the right pros to do it.
With home automation technology on the rise, it's widely available. The demand for more innovation and creativity in smart technology is good news for both the home buyers and the integration professionals – especially now that more home owners are spending money on optimizing their space with tech. The right smart home technology has the ability to transform any home into a stylish, comfortable and safe home environment.
Even though smart technology can keep you safe, it's just as important to protect your devices from hacking and other threats. According to Twice, customers are consistently seeking out IT support services in order to protect themselves from hackers. Consulting with professional integrators will help you determine the best tech for your needs and your home, without compromising safety.