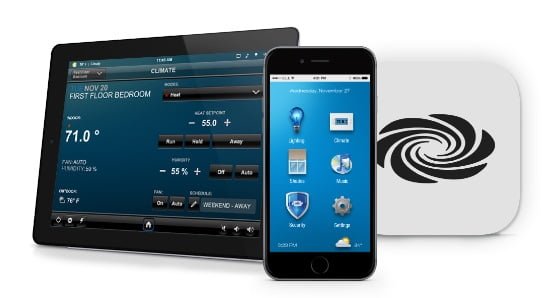 Smart Home Basics: Locks 101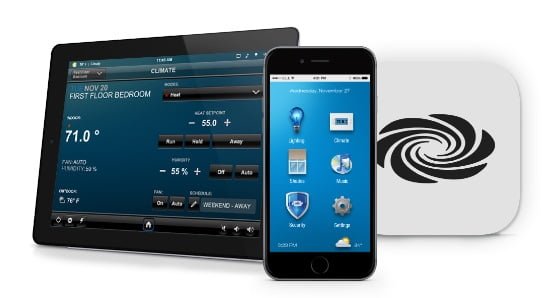 We've all been there – you're running late to work and you realize you never locked the door or closed the garage and you're already at the office. If you are one of these people, a smart lock or garage might be for you!
With these smart security features, you'll no longer need to rely solely on your existing monitoring system. By pairing your monitoring system with a smart lock or smart garage, you're gaining 24/7 remote access to your home and who's allowed in it – all from your smartphone or tablet. With features like keyless entry, remote locking and alert options, leaving a key under the mat is no longer necessary.
Smart locks and apps like Alarm.com's have the ability to send you alerts whenever someone enters your home – and you will always know who it is, thanks to unique security codes you can set for each user. And good news for those forgetful folks: these apps can also send reminders whenever you forget to lock the door or close the garage, thanks to GPS monitoring on your phone. Thankfully, you'll always have the ability to remotely lock and unlock your door.
Want more? Considering a smart lock with a video doorbell, or a camera that records each time your front door is opened. And if you're one of the 70 percent of people who uses their garage as their main point-of-entry, some apps also feature alerts when movement is tracked by image sensors in your garage. And with a top-notch camera system, such as Luma Surveillance, you can even access remote playback and view live feed via their app.
Regardless of which smart home security technology you think is right for you, make sure you pair it with a professionally-monitored security system.  LaScala can help you pair features with your current or desired home automation system. For monitoring, we partner with Provident Security to keep your home secure. Give us a call and let's get started. Then, you'll be able to rest assured that your family (and belongings) are safe.
Additional Resources: Crestron