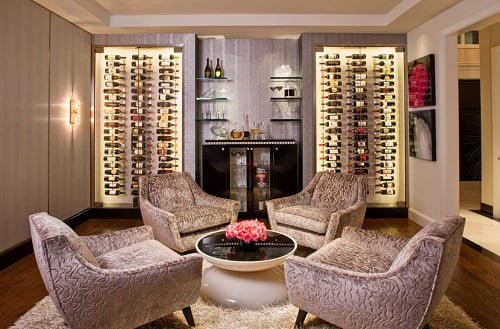 Men aren't the only ones to enjoy their personal space. She Sheds, Woman Caves, Lady Caves are throwing the man cave a "curve." Feeling a need to escape the chaos and disconnect from the disruptive, hyper-connected world, the woman cave provides a soft sanctuary that continues to grow in popularity. Despite all the talk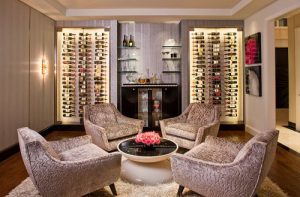 of "disconnecting", many technologies can actually add comfort, convenience and the fun-factor to the space that is "for girls only!"  Here's some things to keep in mind as you contemplate designing your personal corner of the world.
Choose your space
This is where the creativity begins. She caves are as varied as their female occupants. A spare bedroom with sunny windows that look out across the harbor may serve as a charming, relaxing haven while an outdoor she-shed (a transformed utility shed) may suit the clever crafter or budding artist quite well. With a little renovating, the attic could become the perfect refuge for the creative writer or provide some quiet "me-time" of yoga. Even a generously-sized closet or dressing room can become a cozy reading nook and, of course, the basement can make the ultimate gal-pal hangout, complete with wine frig and big screen.
Yours and Yours Alone
So, what's your plan? Your space may require some outfitting or updates to make it comfortable and offer the amenities you desire. Disconnecting doesn't necessarily mean a space void of any and all connectivity either. If you're a fitness fanatic or serious music lover, you'll want your she cave decked out with a nice sound system and HVAC control. The work-from-home entrepreneur will need to rely on a solid, secure network and the wine enthusiast may wish to consult her eSommelier or favorite Vivino app.
Additional smart technologies such as lighting and shade control, remote-controlled fireplaces and water features and user-friendly access to music or video streaming (yes, Chic-flicks!) can actually make things simpler and more comfortable.  And, while you may not want disruptive emails in your sanctuary, you do want to be reached if needed – safety first! And speaking of safety, nothing is more "glam" than security – both physically and digitally. Home technology can help you keep an eye on things – the front door, the crib-cam – which is comforting. Automating tasks such as locking all the doors, lowering all the window shades and turning on the alarm can instill a sense of calm after a chaotic day.
Design
No matter the look or theme of your space, properly planned technologies will not distract from your Zen. Whether working with your designer or putting the space together on your own, we can help by introducing you to gorgeous framed artwork that lifts to reveal your on-wall LCD and speakers that disguise themselves into the ceiling or wall without detracting from the décor. And imagine replacing that unsightly bank of light switches with an elegant keypad or touchscreen!
So, curl up on your chaise, grab your tablet or mirror your laptop on the big screen and scroll through these inspired spaces.  Imagine your perfect little getaway from the everyday and give us a call. Mom cave, shabby chic she shack…whatever suits you, and let's get started!
Additional Resources:
At Home: The "she-shed" – women's answer to the man cave
"She Shed:" The Answer to the Man Cave, WSJ Video
Today: Introducing the "She-Shed": Women's answer to the man cave