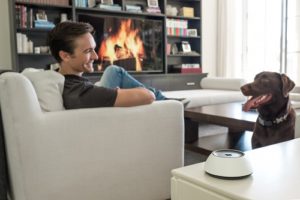 The tiny interface that can understand your natural language and connect your whole home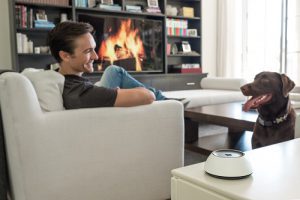 You've automated your entire home. Your new, smarter home—outfitted by your professional technologies integrator—is complete with all of the control systems necessary to keep your home in check. But how do you plan to keep it all connected?
Meet your home's new interface, Josh. Josh.ai is a luxury voice control system, designed to work with your professionally-installed home automation. Leading the industry in Natural Language Processing and complete with machine-learning to adapt to you and your preferences, Josh is easy to use. When properly installed by a professional integrator, Josh ensures the best home automation experience.
Josh.ai is "artificial intelligence as unique as the home it runs," and serves as a whole-home processor, connecting with all of the devices in your network, from pre-existing control systems like Crestron and Lutron. The interface, designed to fit the aesthetic of any room, can go anywhere and do anything you want in your home. Its touch-sensitive surface works to control event triggers like mood lighting or volume control — a feature only outdone by its intelligent voice control and ability to understand natural language.
Josh can help you control the temperature, humidity and lighting in your home to make your home even smarter. Its sensors can tell which room you're in and can adapt its functions using its contextual awareness. Josh allows you to make your home automation smarter, without even needing to physically interact with it.
If you're serious about automating your home and making your professional installation work for you, Josh could be the "holistic interface" you need.