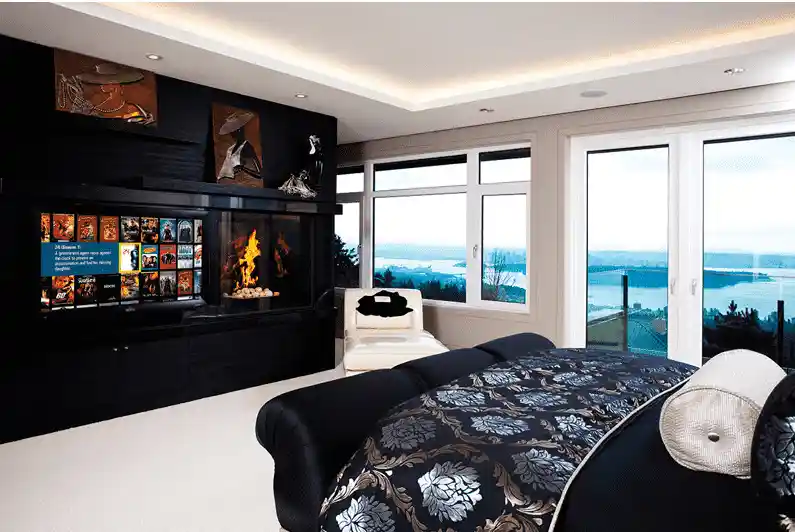 Incorporating smart technology into your favorite rooms creates aesthetics and luxury in any home.
Style and comfort are crucial to any home's design; and implementing smart technologies into your design plan can provide a custom solution that gives you full control and accessibility of your favorite spaces. Equipping key rooms in your home with technology can provide endless comfort, while still complementing your individual style.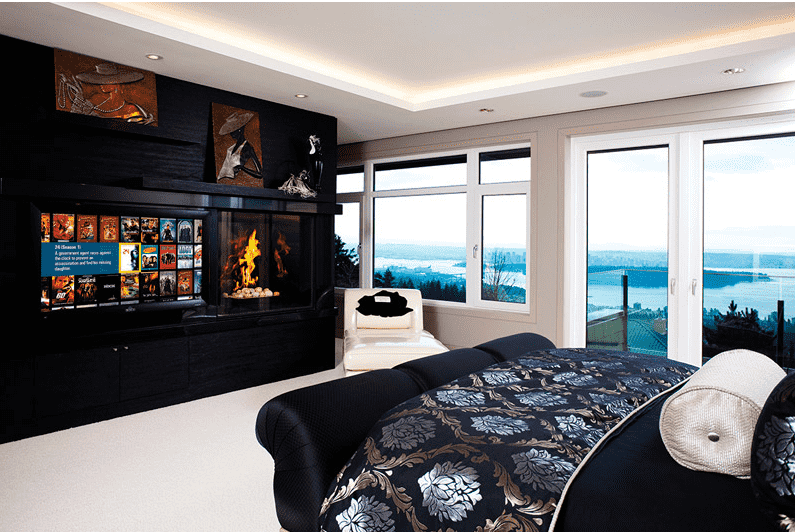 Keeping your style in mind is key. Seamless built-in panels, hidden television units and in-ceiling speakers are just a few ways you can customize your audio, video and lighting experience, without compromising your rooms' style.
With the proper technology in your design plan, "you can have full control of the technology in your room, and around your house for that matter, from the convenience of your bed." For instance, by discreetly enclosing your television in a beautiful cabinet that matches your décor and in-wall speakers covered by your wallpaper or custom paint, bulky and aesthetically unpleasant equipment are hidden.
But this trend expands beyond just your bedroom. Imagine catching your favorite show while you're in the shower, or checking up on your home's surveillance video while you're cooking dinner. More and more, homeowners are deciding to add technology in their bathrooms and kitchens – ensuring continuous accessibility at an arm's length.
Finally, don't forget your favorite outdoor spaces! Integrated lighting, video and audio technology are just as important in your indoor living spaces as they are the outside. Mood-lighting and discreet surround sound speakers can provide the same level of comfort and style in any livable space.
Let's get started on your wish list.