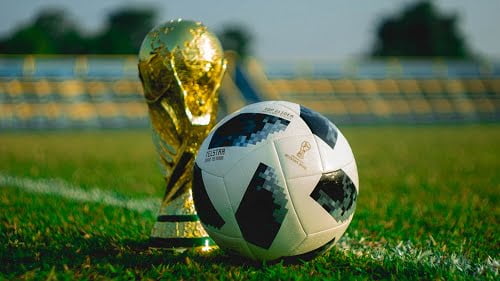 This summer is the stuff of dreams for sports fans, with the FIFA World Cup, the US Open and the College World Series all taking over our televisions. But before huddling in your living room around your old TV to cheer on your favorite team, make sure you're hooked up with the correct audio-video setup for the most immersive, bright and connected viewing experience for you and your guests this season.
Regardless of your setup, a few things are clear: for the ultimate viewing experience, you'll need a large screen with the most clear, bright picture possible, complete with fluid motion displays, a setup with no clunky speakers or wires to distract you from the on-screen action, and strong network capability along with the technical support you need to make sure you don't miss a play. Should you opt for LED or OLED technology? Or maybe a big-screen 4K projector is more your speed? And which audio setup will deliver that immersive audio experience? What's more, it's important to consider which cable or streaming service to use. The options are endless.
If you're ready for the ultimate experience, a home theater with custom seating, a large screen projector and surround sound will help you feel as if you've been thrown into the game. If a TV-based setup is more of what you're looking for, some key features to look for are motion-smoothing technology and color accuracy, as well as a bright picture, since most of the matches are during the daytime. But if you'd rather be outside by the pool, maybe an outdoor setup, equipped with weatherproof speakers and televisions, is your solution.
Whether you're a dedicated sports fan looking for the most immersive and elaborate experience possible or you're simply hosting your first watch party among friends, you need an experienced team of professionals to help ensure your home is equipped with the best technology and support to make you feel like you and your guests have been transported into the stadium.