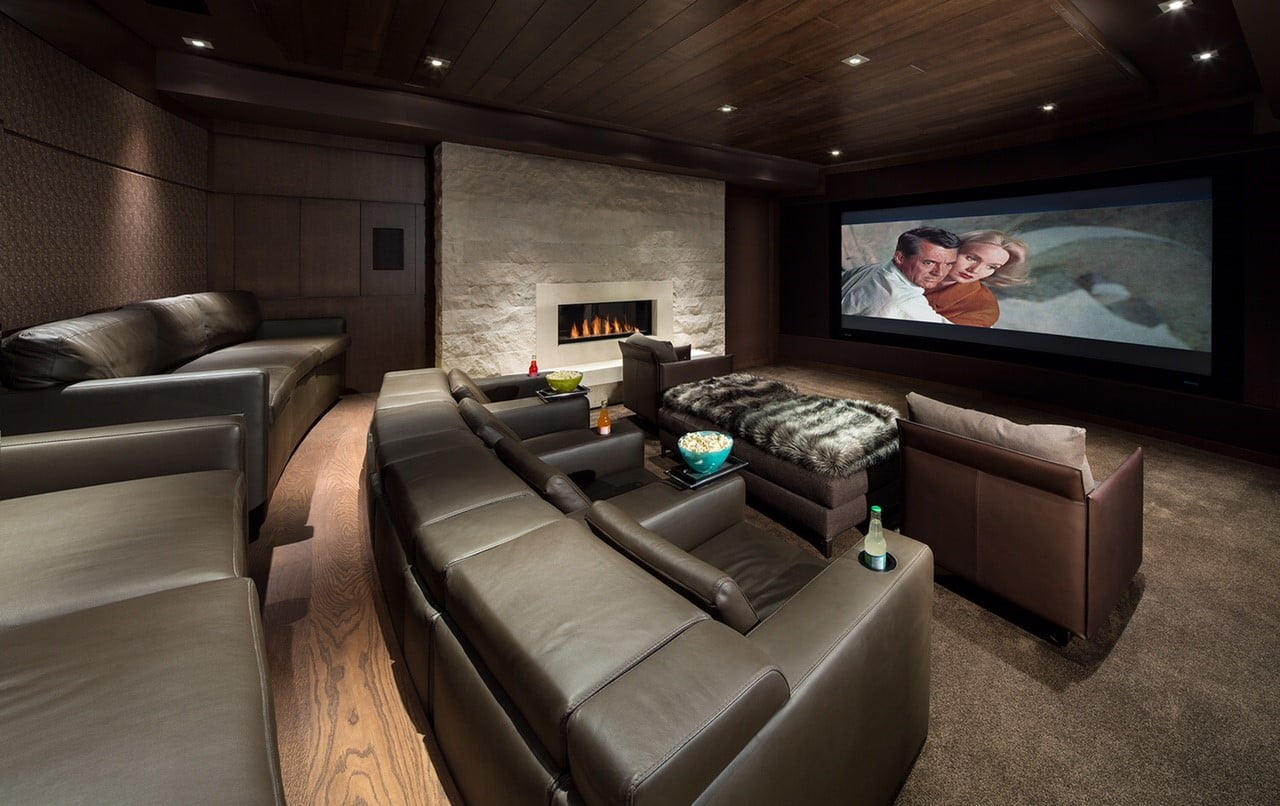 Custom panels absorb unwanted noise while complementing the room's decor
Listen! Did you hear that? If you're home in your media room, are you experiencing the audio as it was intended with clean, crisp speech and striking, directional sound effects? If you're seated in a cozy restaurant for an intimate, fine-dining experience, are you able to comfortably engage in conversation, or is the space humming with deafening chatter and clanking plates? Sound is a critical factor in how we experience a space, yet it is often completely overlooked in the room's design.
Laughter and lively conversation create a fun, atmosphere but, if the space is designed with only hard, reflective surfaces, the noise level in the room quickly escalates, reaching an uncomfortable level. In fact, according to a ZAGAT survey, when restaurant-goers were asked what irritated them most about dining out, 25% responded "noise", a staggering percentage coming in second behind only "service". A survey by the Action on Hearing Loss found corroborating results; 91% of respondents said that they would not return to a venue where noise levels were too high.
Background music and normal speaking levels are desirable sounds, but noises that bounce off the high ceilings and hard surfaces need to be controlled. That's the job of acoustical treatment, a thoughtfully engineered and aesthetically designed system of ceiling, wall and floor treatments to absorb unwanted noise and improve sound.
Sound & Surfaces
A sound wave will bounce around a room, reflecting off surfaces until it hits an object that either diffuses or absorbs it. Made of sound-absorbing material like foam or fiberglass, sound absorption products are intended to absorb unwanted noise, such as echo, within a space. Acoustic panels, tiles, ceiling clouds, & ceiling baffles are all sound absorption products that are designed to dampen sound in a properly treated space. An acoustical analysis will determine the treatments required to improve the room's acoustical properties. Once determined, the design choices are endless with custom fabrics, materials, shapes and placement options that will complement the architecture and décor.
Comforts of home
Uncomfortable noise & distractions aren't limited to public places. With the trend of many people choosing to work from home, a focus has shifted to controlling sound levels not just in our home theaters, but throughout our homes. Not surprisingly, many newly constructed homes and multi-unit buildings now have noise blocking requirements. For homes that do not offer these initial treatments however, noise control can be combatted with carpeting, area rugs or floating hardwoods, luxurious draperies, plush upholstered furnishings, and, of course, elegant acoustic panels. Panels created for the home can mimic art, featuring works from a favorite artist or perhaps your favorite movie, musician or vacation destination. To open a space, panels can even create faux windows with sceneries and exquisite skylines.
What do you hear?
So, listen. Are you able to have a conversation with the clerk behind the service desk or with your waiter, without shouting? Can you conduct a comfortable video conferencing call from your office without raising your voice above the office chatter and HVAC? Sound is an essential element in the overall experience of a space and the treatments to overcome unwanted noise are extensive and elegant. Are you ready to have a "conversation" about how to address the acoustics in your spaces? Call us today – we're "listening"!
Additional Resources:
Rules for Placement of Acoustic Panels in a Theater Room: Technology in Education, Mark Valenti
10 buildings with extraordinary acoustics: Where to find a sonic surprise, The Spaces
Eating Out Loud: Why Restaurants are Getting Noisier, New Statesmen,Caroline Crampton
Soundproofing, ExplainThatStuff, Chris Woodford
Introduction to Acoustic Treatment, Home toys, Ethan Winer