Tag Archives:
automated lighting
It's time for the glow up
When coming home from a long day at work, the last thing you want to encounter when you walk in the door is a wall of various wall plates, switches and knobs – all of different sizes, shapes and functions. This "wall acne" is not only inconvenient and confusing, it's often a serious design obstacle in many homes. Thankfully, recent technological advances in home automation have brought sleek, stylish and sophisticated back.
Imagine combining all of your many controls in your entry way, by the garage door, or in your bedroom using one seamless keypad, instead of a mash up of random buttons and switches. This new, design-forward approach to technology synthesizes your lighting and temperature control, security and entertainment systems, and even your garage door opener into one user-friendly interface – reflecting the current trend in minimalism and ease-of-use.
It doesn't stop at just convenience and style. This new home automation can help you improve your energy usage by automatically adjusting the temperature or lighting and shade control, depending on the weather or the amount of people in the room.
Your home automation tech specialists can help you design the right system to clear up your acne and reveal clean, smooth walls.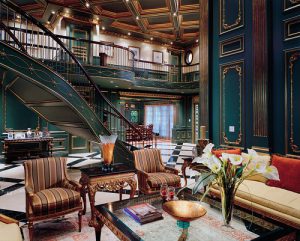 Gone are the days of home automation and luxury being two separate conversations and design concepts. More and more, luxury living is embracing home automation in order to provide optimal comfort solutions.
Imagine walking into your home, and the first thing your eye is drawn to is the artwork in your foyer – highlighted using experienced lighting design. Entertain guests with your high-tech wine cellar, complete with automated climate control and inventory management system. Even more, control the quality of the air inside your home.
And the options don't end on the inside. Control luxury water features, audio and video entertainment systems, even operate a summer kitchen by the pool.
Home automation technology provides the epitome of luxury when combined with your own design style. The right technology will allow you to personalize your system to suit your lifestyle, giving you control of everything in your home – from the window shades, to the temperature and air quality, to your lights and even your security system. Advances in this technology provide you easy access to your entire home from your phone or tablet, and some systems can even operate via voice-activation.
With today's trends in home automation luxury, nothing is off-limits. Whether you want a top-of-the-line smart kitchen, an all-encompassing security system, or an over-the-top outdoor movie theatre – there is a right mix of home automation technology for you that can be designed to suit your individual home design style.