The "Smart" Yacht
A La Scala "smart" yacht is a technologically advanced and innovative yacht that incorporates the latest technology to enhance the onboard experience. It is equipped with "smart" systems that automate and streamline various aspects of yacht operation, including the many features you might desire in a "smart" home system, plus specific features used primarily onboard a yacht.
Effective Communication
As it is in most home environments, one wants the ability to control various electronic systems onboard, and be made aware of changes in predetermined automated functions as well. Various electronic sensing devices can be incorporated which will notify those in control; and allow them to determine a course of action or make changes on the spot, and as needed, onboard or remotely.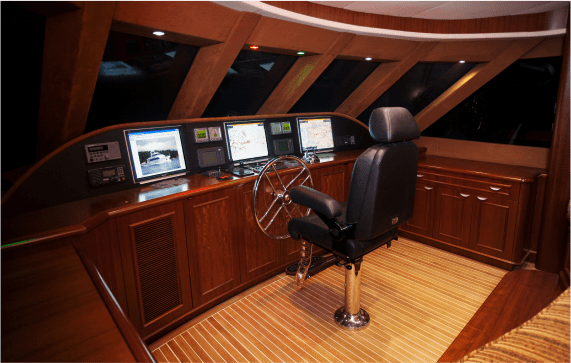 Sophisticated Security and Surveillance Systems
Sophisticated camera systems with stealth installation, along with state-of-the-art security are of prime importance when it comes to the safety and security for those on board and for the vessel itself. La Scala will interface such a system and monitoring can be incorporated at various levels, based on the owner's needs. Notification of any breach can be automatically sent to one or a group of individuals to allow for the appropriate course of action. Remote viewing of onboard cameras comes standard from any Smart Device given access.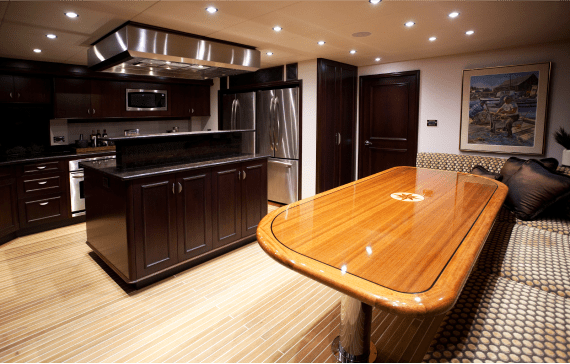 Entertainment systems
Entertainment systems onboard yachts are designed to provide guests with the same quality experience that one would encounter in a quality system in a home. La Scala can provide it! Whether it's sound throughout the vessel, an audio-visual experience room, or even a top-side outdoor theatre, we've done it all. Streaming services, satellite TV, gaming consoles and the like are all possible.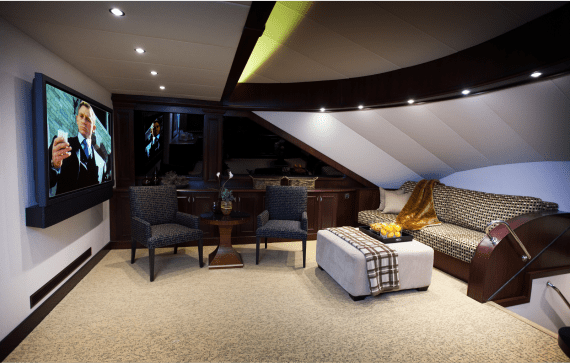 Lighting and HVAC Control
As in any "Smart" Home, yachts can be outfitted with similar controls and sensors that allow guests to control scenes, dimming, color, and temperature of light, all from an authorized touchscreen or "Smart" device. Humidity sensors can be added and automated with the HVAC system for the desired environment to be maintained. Window coverings can be controllable and automated based on the time of day or incoming light. Virtually any electronically controllable product can be controlled from one App, onboard or remotely.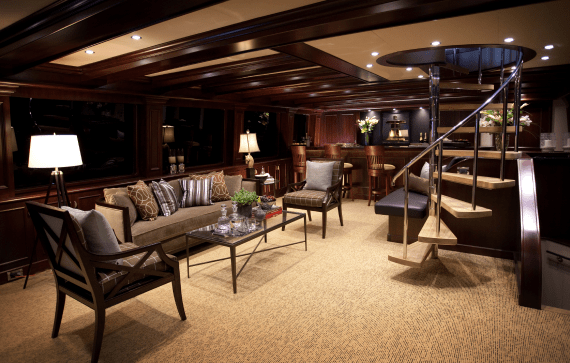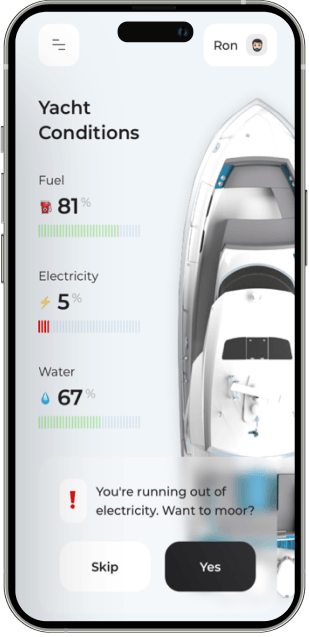 How It Works
La Scala's process
1


Visit the La Scala Experience Centre

Discuss the project, learn about the technologies available, and we will take ideas and create an initial proposal.

2


Development of The Plan

Refine the proposal towards a fixed plan, and move to the design and documentation stage.

3


Document and Prepare

Begin the production process, determining timelines, ordering products, and ready products for installation
Come to Our Experience Centre
Visit our Experience Centre to acquaint yourself with a myriad of options in many of our areas of expertise. Take a look at the various Smart Yacht options that La Scala has actually installed and that are functioning on numerous Yachts locally and abroad. Our team work diligently to make sure that every facet of the design, which our customer is involved with, is as expected.


Our Complete Smart Yacht Projects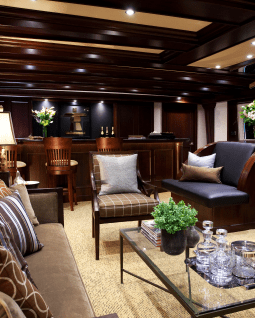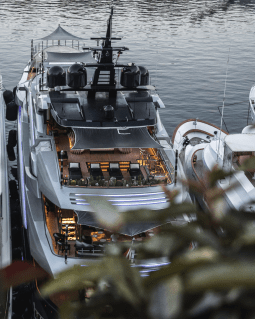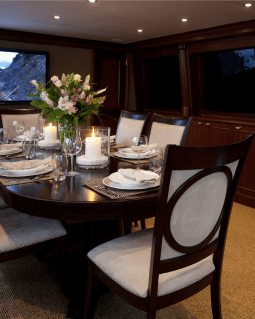 Contractor
" As a contractor, we need good communication, good quality, and good people working with us. La Scala has been all these things, hence the fact that every luxury home we build, we call La Scala."
Architect
" We design many higher-end homes around the City; and include La Scala from the beginning of the design process. Their documentation is thorough and professional. The results have been stellar. I wouldn't hesitate to refer La Scala to anyone ."
Interior Designer
" La Scala pays attention to the little things that make a big difference to the designs that I provide my customer. They understand that esthetics are important; not just features in what they do. I've counted on the La Scala guys to work with me towards the best results. They are the real deal! "