Tag Archives:
Motorized shades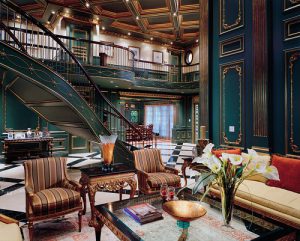 Gone are the days of home automation and luxury being two separate conversations and design concepts. More and more, luxury living is embracing home automation in order to provide optimal comfort solutions.
Imagine walking into your home, and the first thing your eye is drawn to is the artwork in your foyer – highlighted using experienced lighting design. Entertain guests with your high-tech wine cellar, complete with automated climate control and inventory management system. Even more, control the quality of the air inside your home.
And the options don't end on the inside. Control luxury water features, audio and video entertainment systems, even operate a summer kitchen by the pool.
Home automation technology provides the epitome of luxury when combined with your own design style. The right technology will allow you to personalize your system to suit your lifestyle, giving you control of everything in your home – from the window shades, to the temperature and air quality, to your lights and even your security system. Advances in this technology provide you easy access to your entire home from your phone or tablet, and some systems can even operate via voice-activation.
With today's trends in home automation luxury, nothing is off-limits. Whether you want a top-of-the-line smart kitchen, an all-encompassing security system, or an over-the-top outdoor movie theatre – there is a right mix of home automation technology for you that can be designed to suit your individual home design style.
Resist!  It's a sunny afternoon and you find yourself in your favorite home improvement store.  You stroll down the electrical aisle in search of a replacement wall plate and, BAM, there it is, DIY lighting control.  Dimmers, outdoor lighting…Oh, just imagine…"Honey, did you turn off the basement lights? No? Ok [picks up remote], I got it."  Bliss. Sigh. You round the corner and on the end-cap display, spotlighted as if the clouds have parted and sopranos are welcoming a new dawn….motorized window shades!  With a remote! Simple, elegant…You've been dreaming about blackouts for the Master Bedroom and Home Theater…maybe a lighter weave for the family room to protect the furniture, ease glare on the TV and block the heat…sounds perfect but….not so fast!
While DIY has its place, we caution you when it comes to automated lighting control and motorized window shades.  We've recently experienced many homeowners calling to ask us to re-program their lighting and window treatments, integrating their weekend project into their system, only to find out that what they've installed is a single-room solution.  For us, the beauty of whole-home lighting and shade is just that – a whole-house integrated system.  Pre-set configurations; all-on/all-off, entertain, away, Good Morning!, Goodnight! modes– Portrait lights on while the shades are down, can lights on with shades at 50%….elegance, control and options galore!
So, be tempted by that jaw-dropping display…be inspired…but before placing anything in your cart, please check with us to learn your options.  We want to be sure you're happy with your investment. Put the drill down and pick up the phone. We got this!